Little Free Pantries
We have a strong passion and are led to help those less fortunate.
Public Pantries for Those in Need
In September 2016 "Little Free Pantries" were installed around Memphis designed to provide basic food items to whomever might be passing by. Ten of these are strategically located in areas of need in our city. Two of them can be found in the Orange Mount, Binghampton, South Memphis area, Desoto County communities and one is at the intersection of Getwell and Mallory.
Each week, volunteers fill these pantries with non-perishable items ensuring they're always ready for anyone who might have need. If you're interested in filling a pantry, donating food, or giving financially to make this a reality, we would be so appreciative, and so would our friends who lean into these food pantries to make it from week to week.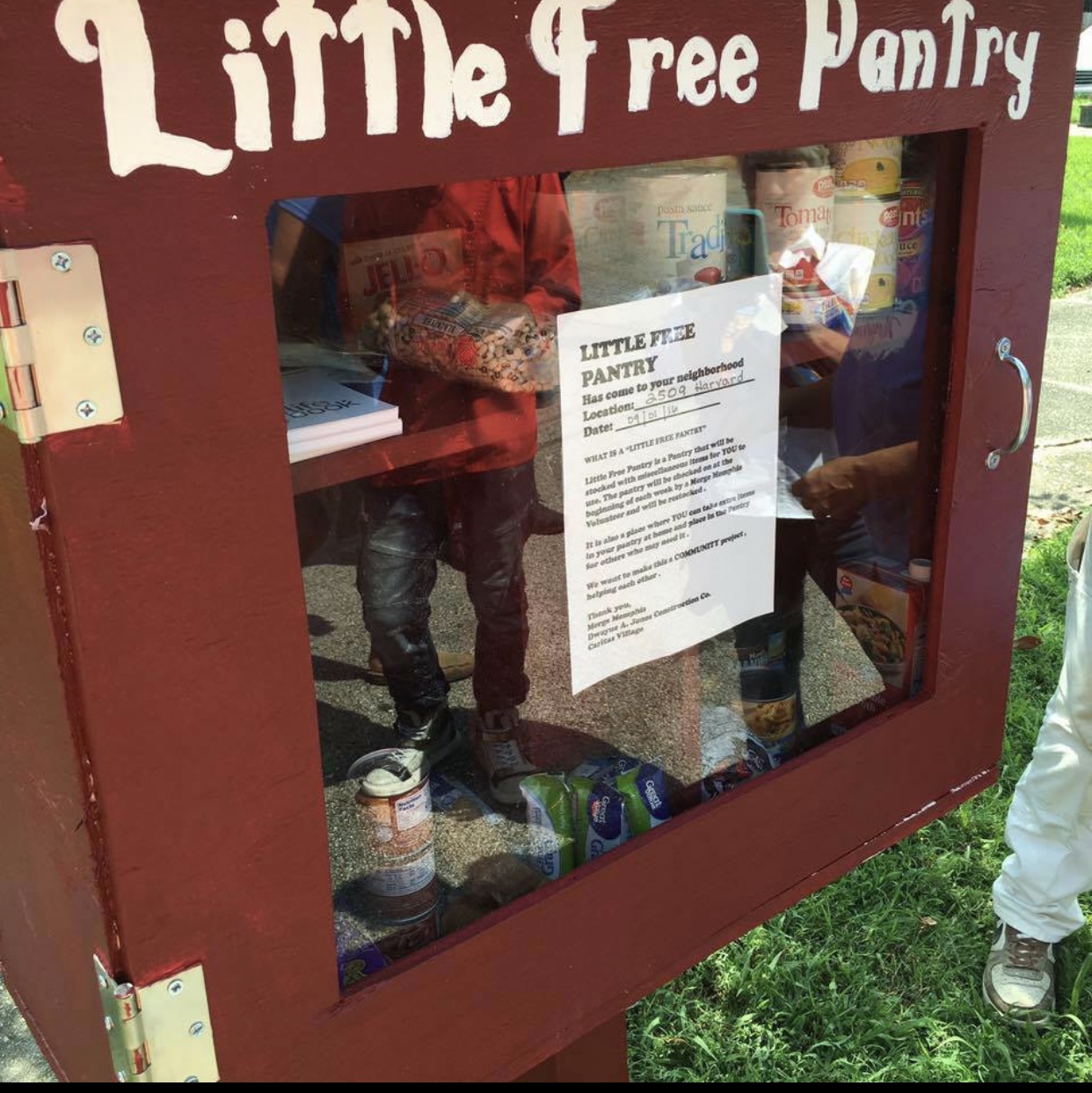 Charity Inaugural Golf Tournament and BBQ Dinner We have a strong passion and are led to help those less fortunate. Come out and go for the green! Our annual golf tournament to help those in need. Proceeds will go to helping Homeless women of Memphis with shelter,...
read more
Simply fill out the form here and we'll contact you about upcoming opportunities to serve in the city.

Making a Difference in OUR Community
Our teams consist of dozens of volunteers serving in different areas, but all with the same passion.
135 North Cleveland Memphis, TN 38104